The Internet is an integral part of children's lives. It opens up so many educational and social opportunities, giving them access to a world of information and experiences.
As you would protect your child in the real world, you will want to make sure that they are safe whatever they are doing. Like learning to cross the road, online safety skills are skills for life. If your child understands the risks and can make sensible and informed choices online, they can get the most from the Internet and stay safe whilst doing so – particularly from those people who might seek them out to harm them.
How can you protect your child online?
Simply put – if you understand the Internet and understand what the risks are, there are a number of things you can do that will make your child safer online. Below you will find a list of some websites you can visit to find out more information.
In school, we have a very clear E-Safety policy and each year, all students are educated on how to stay safe online.
For those parents who are concerned about their children's safety or the internet, the following sites provide useful advice: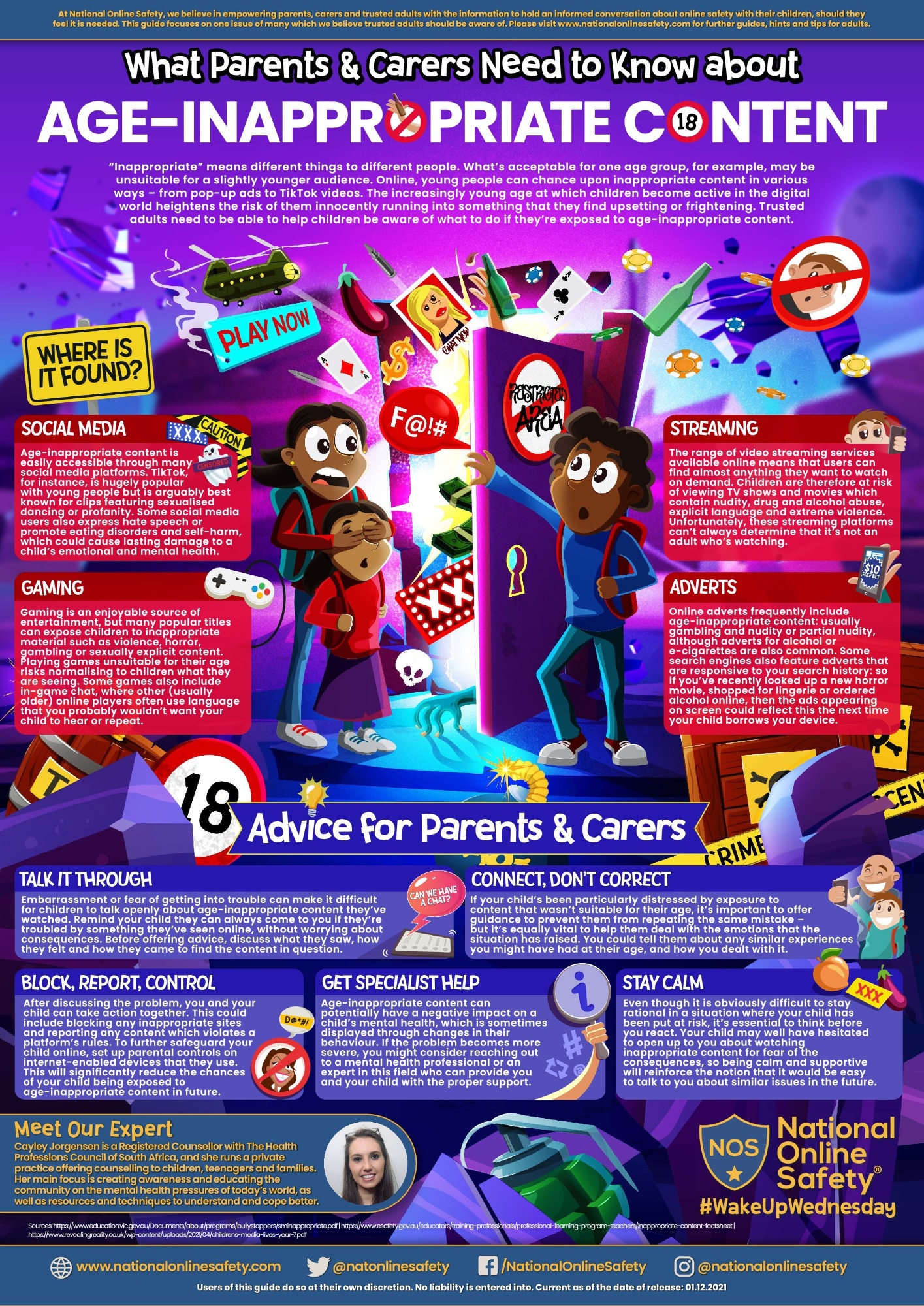 Reporting a concern to school
If you have any problems at school, at home or with your family or friends in relation to E-safety , please let us know. We are here to support you and we will do whatever we can to help and keep students safe.