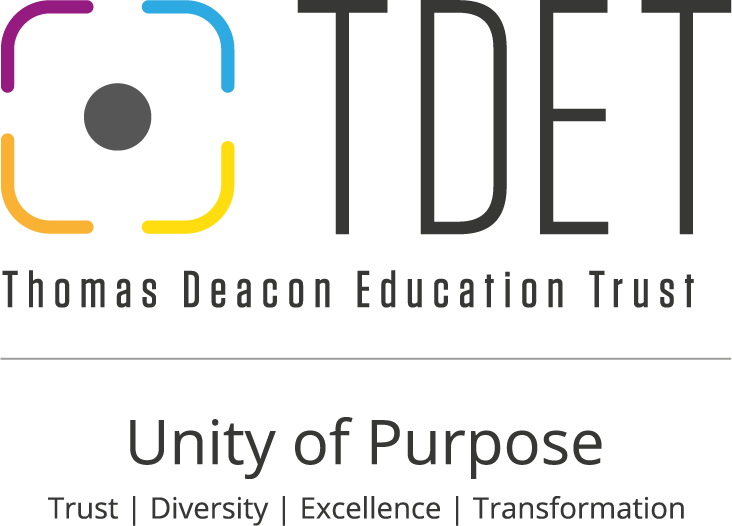 Richard Barnes Academy is part of the Thomas Deacon Education Trust (TDET). TDET is a multi-academy Trust and charitable organisation dedicated to raising educational outcomes across a range of primary and secondary phase schools and academies in the East Midlands.
The Trust unites and empowers like-minded schools to achieve the very best for its pupils and communities. At the heart of its vision is a profound belief that difference is a strength to be valued and celebrated.
TDET academies work closely together, taking part in real and meaningful collaborations between teachers, pupils and local business leaders. The Trust values local communities and actively encourage schools and staff to share best practice to benefit all pupils within each local area.
Academies are individual members of the Trust community and are connected by a common set of values including Trust, Diversity, Excellence and Transformation, but are free to innovate and adapt to the needs of their pupils and the local community.
To find out more, visit the Trust website here.
TDET Head Office
Queen's Gardens
Peterborough
Cambridgeshire
PE1 2UW
01733 426043
Company Number: 05090788
Registered England